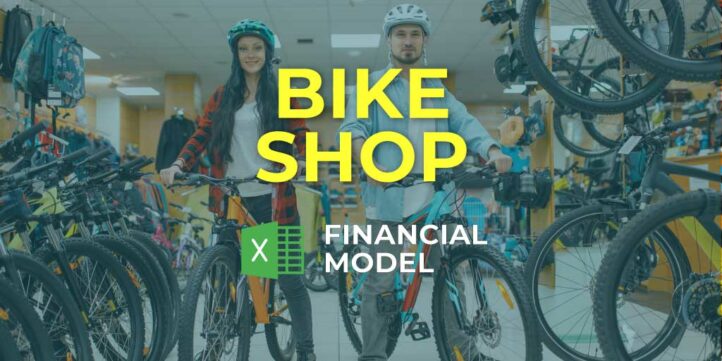 Financial Model, Retail, Specialty Stores, Sports & Fitness
5-year financial projections, Break-Even, Budgeting, Business Valuation, Cap Table, Cash Flow Analysis, Cash Flow Projections, Cost Calculation, Cost Projections, DCF Model, Debt Amortization, Debt Schedule, Excel, Financial Debt, Financial Feasibility, Financial Model, Financial Modeling, Financial Planning, Financial Projection, Financial Projections, Financial Reporting, Financial Statements, Financing, Forecast, Forecasting, Investor Cash Flows, KPIs (Key Performance Indicators), NPV (Net Present Value), Performance Tracking, Pro-Forma, Profitability Analysis, Revenue Projections, Startup Financial Models, Three Statement Model | Three Financial Statements, Valuation
NOTE: Single-User pertains to a limited Single User License where the template can only be used by one single user; while Multi-User is a license for users sharing the template with up to 20 members. Please refer to Terms of Use and License and Permitted Use for clarification.
BIKE SHOP BUDGET SPREADSHEET KEY FEATURES
Video tutorial:
Simple and Incredibly Practical
Simple-to-use yet very sophisticated Bike Shop Financial Projection Model tool. Whatever size and stage of development your business is, with minimal planning experience and very basic knowledge of Excel you can get complete and reliable results. Additionally, you will receive uncompromised after-sales service and access to valuable tutorial videos and blog posts.
We do the math
3 Way Forecast has all the features above ready with no formula writing, no formatting, no programming, no charting, and no expensive external consultants!
Saves you time
3 Way Forecast Excel Template allows you to spend less time on finances and more time on your products, customers and business development
Spot problems with customer payments
Preparing the Projected Cashflow Statement encourages the business to look at how quickly customers are paying their debts. Identify unpaid invoices and take necessary actions to make them pay.
Manage accounts receivable.
By creating a cashflow forecast that takes invoices and bills into account, you'll be more easily able to identify who is systematically paying late. You could even go on to model different payment dates on overdue invoices to see the real effect of late payments on your cash flow.
Convenient, All-In-One Dashboard
Includes all required forecasting reports, including assumptions, p&l projection, cashflow forecast, balance sheets, performance reviews and summaries for months and years (incl. numerous graphs and KPIs).
REPORTS and INPUTS
Top Expenses
This Bike Shop Financial Model Excel has a Top expenses tab that displays your company's four most significant expense categories and the rest of the expenses as the 'other'.
Loan opt-in
Calculating the necessary payments related to the obtained loan or mortgage is essential, especially for start-ups. At the same time, many companies may find this calculation to be a difficult task. In this case, our Budget Financial Model has a loan amortization schedule with an amortization calculator will help to plan and list these loan payments.
Liquidity KPIs
Working Capital. The working capital financial metric reflects the money you need for short-term operations. Working capital shows the difference between current assets and current liabilities.
Costs
Start-up costs are an essential part of any Cash Flow Proforma Template. They begin to accrue before actual operations start, so it is crucial to monitor them early to avoid overspendings and underfunding. Our Bike Shop Pro Forma Template has the proforma for start-up costs that show both funding and expenses. You can use this proforma to monitor your expenses and create cost budgets.
Financial KPIs
In the 3 Way Forecast Model you can visually track your key financial indicators (KPIs) for 24 months and up to five years.
The model all KPIs you might need for your company:
– EBITDA/EBIT shows your company's operational performance;
– CASH FLOWS show your company's inflows and outflows;
– CASH BALANCE this is the forecast of cash in hand you will have.
Performance KPIs
Return on assets. The return on assets financial metric can be calculated based on the information from two main financial statements: Balance Sheet and forecasted income statement. Return on assets measures the accomplishment of earnings to the assets, i.e., the amount of money used to get those earnings.
Break Even
The Bike Shop Profit Loss Projection has an integrated template for the break-even analysis. The excel break even formula calculation helps the company's management understand when the company is expected to become profitable. This Cash Flow Proforma Template will automatically generate y break-even timing, break-even units, and break-even revenue of the company.
File types:
Excel – Single-User: .xlsx
Excel – Multi-User: .xlsx
Free Demo – .xlsx