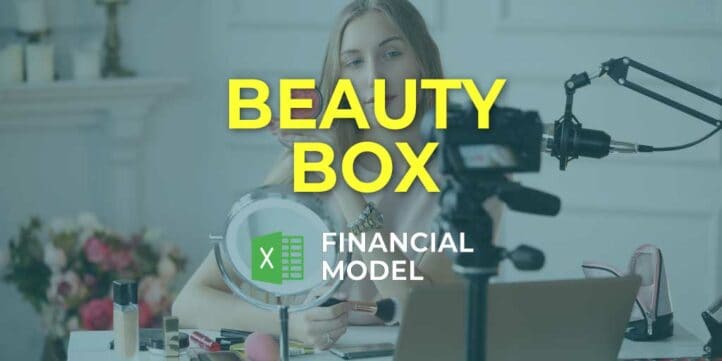 Financial Model, SaaS
5-year financial projections, Accounts Payable, Accounts Receivable, ARPU, ARR, Break-Even, Budget, Budgeting, Business Valuation, Cap Table, Cash Flow Analysis, Cash Flow Projections, Churn, Customer Acquisition Costs (CAC), Dashboard, DCF Model, Debt Amortization, Debt Schedule, Excel, Financial Feasibility, Financial Model, Financial Modeling, Financial Planning, Financial Projection, Financial Projections, Financial Statements, Forecasting, Free Financial Model Templates, Investment Multiple, Investor Cash Flows, Investors, Know-How, KPIs (Key Performance Indicators), MRR, NPV (Net Present Value), Pre Money Valuation, Pro-Forma, Revenue Projections, Sensitivity Analysis, Startup Financial Models, Subscribers, Subscriptions, Three Statement Model | Three Financial Statements, Uses and Sources of Funds, Valuation, WACC (Weighted Average Cost of Capital)
NOTE: Single-User pertains to a limited Single User License where the template can only be used by one single user; while Multi-User is a license for users sharing the template with up to 20 members. Please refer to Terms of Use and License and Permitted Use for clarification.
BEAUTY BOX SUBSCRIPTION PRO FORMA TEMPLATE KEY FEATURES
Video tutorial:
Spot problems with customer payments
Preparing the Cash Flow Statement For 5 Years encourages the business to look at how quickly customers are paying their debts. Identify unpaid invoices and take necessary actions to make them pay.
Plan for Future Growth
Projected Cash Flow Statement Format can help you plan for future growth and expansion. No matter you're extending your company with new employees and need to take into account increased staff expenses. Or to scale production to keep up with increased sales, future projections help you see accurately where you're running — and how you'll get there. Forecasting is also a well-known goal-setting framework to help you plan out the financial steps your company has to take to reach targets. There's power in Cash Flow Statement Proforma and the insight they can provide your business. Fortunately, this competitive advantage comes with little effort when you use the Pro Forma Cash Flow Projection.
Simple and Incredibly Practical
Simple-to-use yet very sophisticated Beauty Box Subscription Profit Loss Projection. Whatever size and stage of development your business is, with minimal planning experience and very basic knowledge of Excel you can get complete and reliable results.
Build your plan and pitch for funding
Impress bankers and investors with a proven, solid beauty box subscription financial model that impresses every time.
Run different scenarios
A Cash Flow Pro Forma shows you what your cash balance will look like taking into account the numbers you put into the template. It means you can play with the various variables that impact your cash flow forecast, i.e., wages, sales inflow, supplier payments, taxes, and so on. By adjusting the input amounts, you will be able to see what impact they will have on your businesses' cash flow and when this impact is likely to occur. A well-known example of this is the ability to forecast the effect a new member of staff might have on your cash flow over different periods. Increase the wage costs and see what happens to your cash flow. Running different scenarios in your Cash Flow Projection can have several benefits.
Update anytime
With Cashflow Projection you can easily adjust inputs at the launch stage and throughout the further activities of your store to refine your forecast.
REPORTS and INPUTS
Top Revenue
This Cash Flow Proforma Template has a tab for a detailed analysis of the company's revenue streams. With this template, users can analyze the revenue streams by each product or service category separately.
Benchmarks
Our Financial Model In Excel has the proforma for industry benchmark analysis. Industry benchmarks, including the financial benchmarks, show users the comparison of performance indicators, e.g., financial indicators, with similar performance indicators of the other companies in the same industry.
CAPEX
CapEx (short for capital expenditures) is the company's expenses related to the acquisition, maintenance, or improvement of fixed assets such as property, buildings, factories, equipment, and technology. CapEx is included in the balance sheet, and it also can be reflected partially in the statement of profit and loss proforma and cashflow forecast.
Valuation
This Five Year Financial Projection Template has a valuation report template that will allow users to perform a Discounted Cash Flow valuation with just a few rate inputs in the Cost of Capital.
Loan opt-in
Calculating the necessary payments related to the obtained loan or mortgage is essential, especially for start-ups. At the same time, many companies may find this calculation to be a difficult task. In this case, our Excel Financial Model has a loan amortization schedule with an amortization calculator will help to plan and list these loan payments.
Cap Table
The Beauty Box Subscription Financial Projection Model Template has built-in proformas to calculate discounted cash flows and various sales' and EBITDA valuations. Business owners can use these valuations to assess the exit value and perform the financial projections of returns to investors.
Users can use the Cap table or ignore it; it will not have a negative impact on the other financial calculations in the model.
Sources and Uses
The sources and uses of funds proforma in this Beauty Box Subscription Financial Model Excel Template tell stakeholders the sources where a company obtains its money and how it spends it.
File types:
Excel – Single-User: .xlsx
Excel – Multi-User: .xlsx
Free Demo – .xlsx