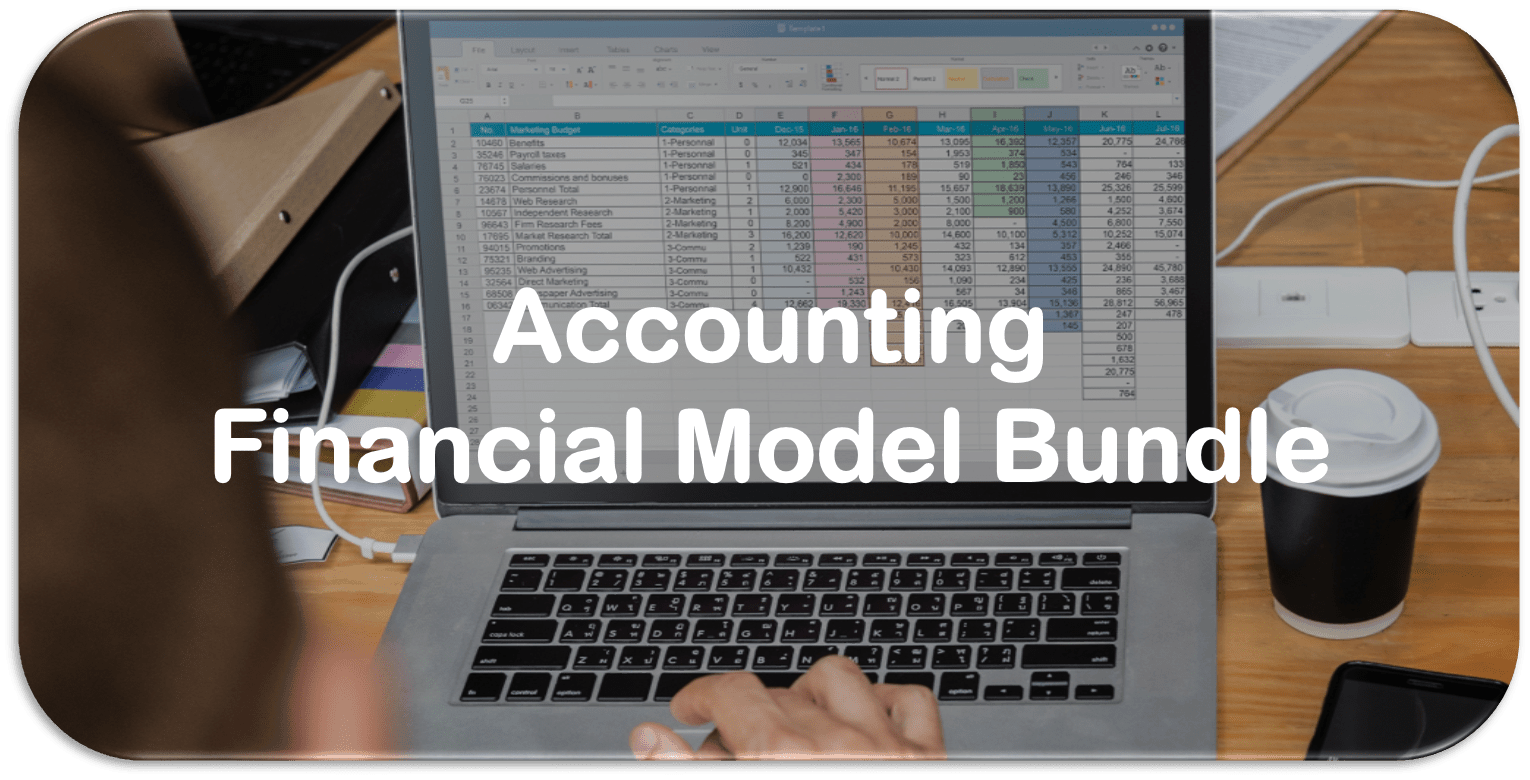 Accounting, Financial Model, General Excel Financial Models, Manufacturing, Personal Finance
Accounting, Accounts Payable, Accounts Receivable, Bookkeeping, Break-Even, Budgeting, Excel, Financial Model, Google Sheet, Performance Tracking, Sales Tracking, Template Bundle
This is a combined collection of Excel and Google Sheets financial model templates for Accounting and related uses, such as: tracking, inventory management, budget vs. actual, break-even analysis, payment schedule, P&L tracker, etc.
The bundle consists of the following financial model templates:
Accounts Payable and Receivable Tracking (Excel) – This is a great way to track who owes you money and who you owe money too. Aging reports are included. The input is simple.
Payable and Receivable Tracking (Google Sheets) – This is the Google Sheets version of the model template above.
Full-Inventory Management System (Excel) – You can input your inventory in and outgoings to easily know the current amount of each sku that is available and the value of it.
Budget vs. Actual 3 years (Excel) Both the excel and google sheet template available on this will allow you to see expected revenues/expenses compared against actuals. The variance shows up on every line item and the aggregate. The template drills down to variance of free cash flow/cash position and allow for a max draw-down to be measured against.
Budget vs. Actual 1 year (Google Sheets) – Google Sheets version of the template above but covers only for 1 year.
Profit and Loss Cash Flow Tracking (Google Sheets) – A simple P&L Cash flow tracker in Google Sheets.
12 Month Inventory Re-Stocking Cash Flow Planner (Excel) – This is a different way to look at inventory and is more geared toward cash flow planning. Based on the input assumptions of lead time, current inventory level per sku, historical sales per sku, avg. cost per unit, this will tell you the amount of re-orders you will have to make in the next 12 months per sku and the net cash requirement needed for this across all inventory items per month for the next 12 months.
Break-Even Analysis Forecast Valuation (Excel) – Input fixed and variables expenses here to see the amount of total revenue needed to break even. A useful standalone tool with universal applications.
Interest Rate Swap Valuation and Payment Schedule (Excel) – If you want to get your feet wet with what an interest rate swap is and the financial implications, this will help.
Manufacturing Cost and Profit per Unit (Excel) – A simple way to see what kind of expected profits can be made per various fixed costs and costs per unit across different sales volumes and profit margin targets.
General Use 3 Statement (Excel)- General use inter-connected three financial statements model. Monthly and annual view with exit assumptions built into the logic.
Inventory Valuation Using FIFO (Excel)- Automatically calculate what the value of your COGS will be based on the FIFO (first-in, first-out) accounting methodology for inventory reporting. Up to 350 unique batches. Easily expandable.

Payroll Calculator

(Excel) – Easily track employee pay and total employer payroll expense on a per-period basis. Includes Budget vs. Actual analysis.
The value of this product bundle is USD 665 while the offering price is USD 310 (more than 50% Price Discount!)
Reviews
i locking for tiers cars feasibility study i hope find it with you
in excel sheet
Thank you for your feedback.
Write a Review