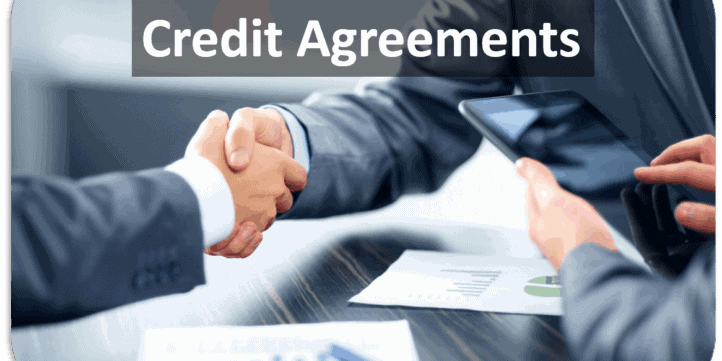 As an individual, you've probably entered into all sorts of credit agreements for different purchases. For example, you may have a credit agreement that extends you money in order to purchase a car — that's a common way to get extra money and pay for it, too. But one thing that many people don't think about that business owners have to think about is credit agreements to keep the doors open and work running. You may need credit — essentially the promise of money as you agree to pay it back with interest — in order to get through slow times or seasonal changes in supply and demand.
As a business, when you do that, you'll have to create a credit agreement with some institution. That has all sorts of the ins and outs that are probably familiar to you. What are those, and what should you pay attention to?
What is a Credit Agreement?
First, let's take a recap on what is a credit agreement. A credit agreement is a legally-binding contract documenting the terms of a loan agreement that is made between a party borrowing money and a lender. Basically, it outlines all of the agreed terms regarding the loan between the parties. Credits agreements are created not only for the retail customer but also for institutional loans. As it is a legal contract, this guarantees as a failsafe to ensure repayment. Therefore, it is often required before a borrower can use the funds that are provided by the lender.
A credit agreement often includes key information such as the following:
Name of the Borrower / Individual or Entities
Name of the Lender / Credit Facility
Name(s) of a Guarantors (optional in some cases)
Date of when the credit agreement is issued
Amount of Credit
Interest Rate and Tax
Repayment schedule / Manner of Repayment
Terms of Repayment
Security and Conditions
In the Events of Defaulting / Termination
Statement that ensures that the parties involved both agreed
Printed Name and Signature
In most cases, the Credit Agreement will have more clauses that explain further the specifics of the loan. This is why it is vital to read all the clauses and understand the terms to avoid future repayment problems.
Depending on the type of credit facility, there are costs related to credit agreements. The following are what a credit provider is permitted to charge:
Interest
Initiation Fee
Periodic or transaction-based service fees
Administration Charge
Collection Costs
Extended Warranty
Delivery, Installation, and Initial Fueling Charges
Connection fees/levies/charges
Taxes, Licenses, and Registration Fees
Premiums of Credit Insurance
Etc.
With this information, the borrower will have full transparency before making a decision whether to enter or not into the credit agreement.
How do Credit Agreements work?
For retail credit agreements, there are many different ways that it can be issued, such as applying for non-revolving credit options (personal loans, credit cards, mortgage, etc.) and revolving credit options (startup loan, ventures, etc.). The credit agreement will vary depending on the facility or entity that serves as the lender. In this case, the Credit agreement is often in the form of a credit application that provides full disclosure of all the loan's terms.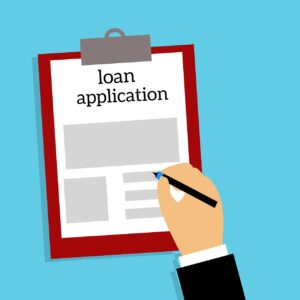 For Institutional credit, it is much more complicated than a retail agreement as it includes revolving and non-revolving credit options. In some cases, it also includes the issuance of bonds or loan syndicate when there are multiple lenders. Typically, a lead underwriter is involved to help negotiate all the terms of the credit agreement. The lead underwriter will also facilitate as a middle man if there are multiple parties involved.
The key terms include the interest rate, repayment terms, length of the credit, and any penalties for late repayments. After the negotiation and arriving at a conclusion, the parties will then must agree and sign in the document. Finally, the credit agreement is then filed and approved by the Securities and Exchange Commission or SEC.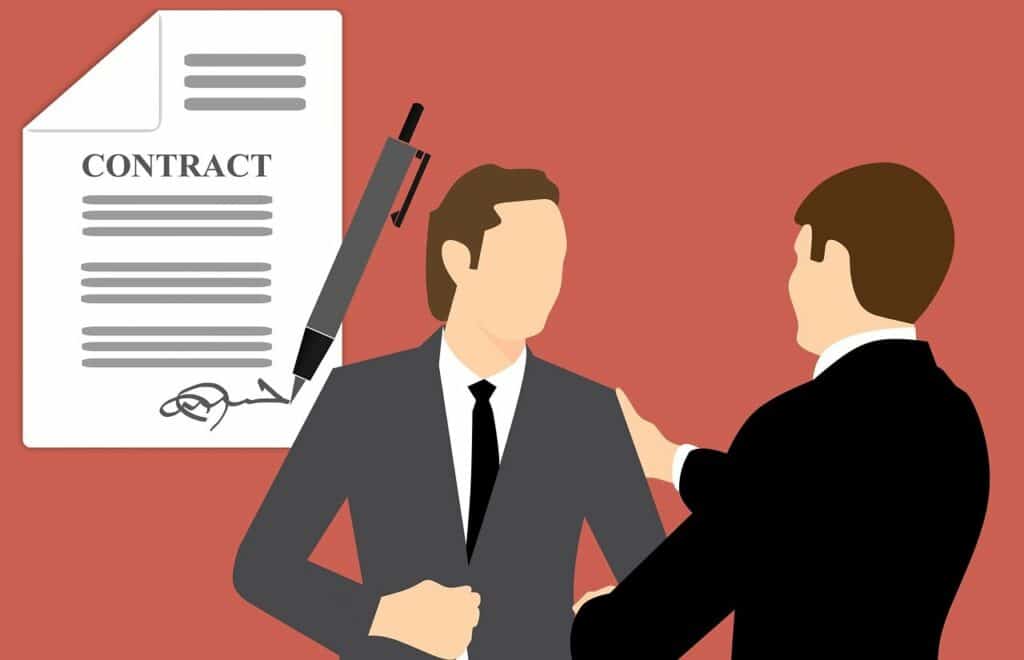 Types of Credit Facilities: Which Credit Facility is the right one for you?
What is a credit facility? A credit facility is a type of loan made in a business or corporate finance context where financial assistance is offered by an institution to a business or company. A formal credit agreement is issued to disclose the details of the terms, presented in the form of a Letter to which the borrower can negotiate the terms included.
Below is an infographic that you can use as a reference about the different types of credit facilities.
There are various types of credit facilities, so you must first understand which is the best one that fits your needs. The facility is often tailored to different needs of a company; therefore, there are different types of credit options such as:
Overdraft Services – when a business has no funds in its cash account, this type of credit is extended, and the repayment is with interest and fees included according to the amount borrowed.
Retail Credit Facility – this is a type of facility often used by retailers and real estate companies. A great example of a retail credit facility is the Credit Card.
Business Line of Credit – a company is given access to funds as needed; however, lines of credit often offer competitive rates and check-writing privileges. It is always best to check both before applying to this type of facility.
Revolving Credit Facility – this type of credit facility is very common where a limited line of credit is offered, but it doesn't require monthly repayment. You might think it sounds ideal; however, the principal credit accrues interest the longer it has been unpaid. Therefore, this type of credit facility is best for when you need funds asap but have the ability to repay in bulk to take advantage of the interest accrual terms.
Term Loans / Committed Facility – this type of credit facility is often used to help finance a substantial investment or acquisition. It is a straight-forward commercial loan with a fixed term and interest rate. Basically, this is what you know as Short-term Loans (unsecured and require monthly repayment) and Long-term loans (secured by collateral).
Letters of Credit – often used both by domestic and international trade companies. It is basically a "credit letter" guaranteeing the buyer's payment to the sellers. This type of credit facility is often issued when the reliability of the contracting parties cannot be readily and easily determined.
What is not a Credit Agreement and Unlawful Credit Agreements?
According to the National Credit Act, the following are not considered credit agreements:
Insurance policy or credit extended by an insurer for the repayment of premiums
Lease of immovable properties
Transaction between a stokvel and a member of that stokvel
It is also important to take note of the following unlawful credit agreements:
If the borrower is not of legal age with no guardian consent
If the borrower is not mentally fit by Order of Court
If the borrower is under a contract and conducting a credit without consent
If the credit is from negative option marketing
In case of split documentation providing separate "agreement"
If the credit provider is un-registered
Basically, a credit agreement is deemed unlawful if it attempts to deceive the parties involved, such as the borrower, facility, and also defeating the policy and purposes of the credit act.
If the court deems a credit agreement as unlawful, the borrower is not required to pay back the amount owed and, in some cases, require the lender to return all payments received from the borrower. Therefore, it is important to be informed of your rights as a borrower to avoid fraudulent issues of credit agreements.
The following are the consumer rights in the credit marketplace:
Protection against discrimination
Right to be given reasons for being refused or discontinue credit
Right to information relating to the agreement in one's language
Protection of confidential information
Right to choose whether to receive documents electronically or in paper copy
Especially for business credits, it is always best to add extra protection by asking for credit insurance to guarantee the credit agreement. This is usually offered by the credit provider, paid in premiums in addition to the credit that is payable periodically.
We hope that this article is helpful to your needs. To read more about Credit Agreements and types of Credit facilities, feel free to read more here: What is a Credit Agreement.
Feel free to check out our selection of financial model templates to help you with creating a repayment schedule for revolving credits or non-revolving credits here: